The Learn-Station is a work-play station made for and designed with kids. The features of the learn-station include height adjustability, a swivel chair, a scribble board for chalk as well as a marker, space for backpacks, and a textbook holder. With a small footprint, the sturdy workstation gives way for flexibility while allowing kids to feel a sense of ownership.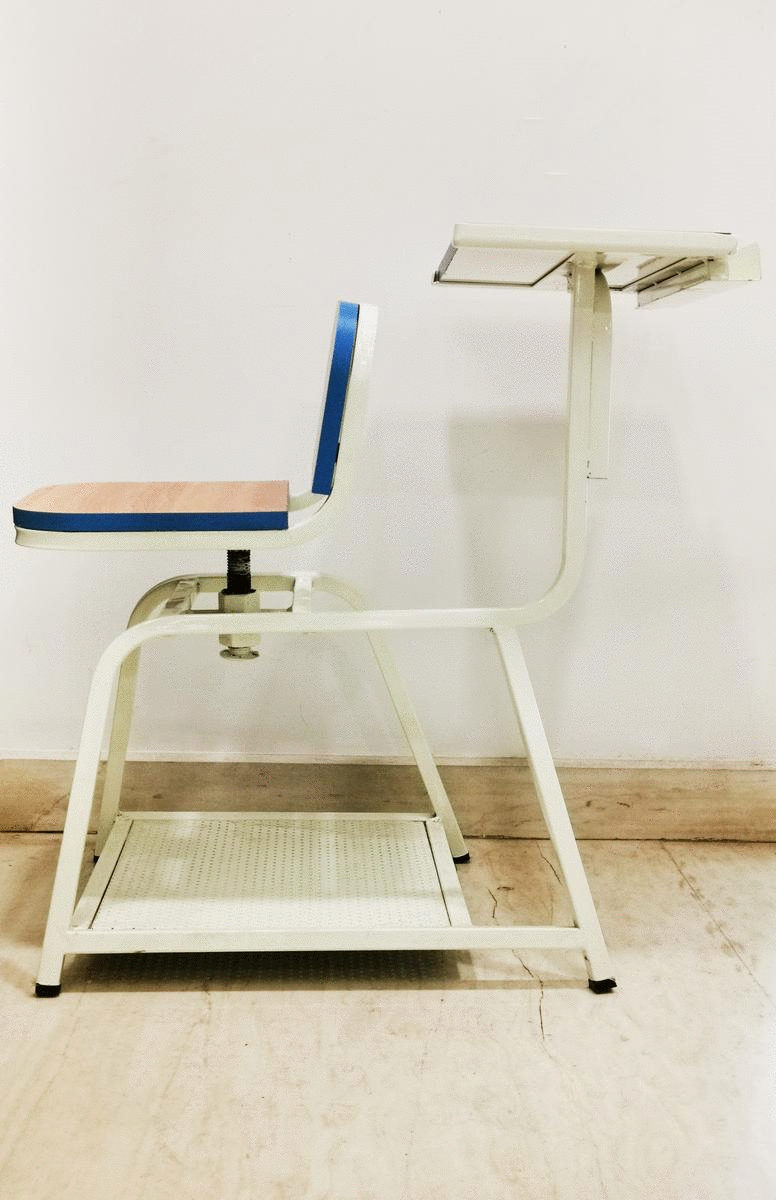 Flip-able writing surfaces
In this class, we can turn and talk to our friends easily, to collaborate. If we want to show something, we can take this board and show our teacher.
​
​
​
Shivashankari
Class 8, GHPS Kadappaswamy
We can turn easily and see all 3 boards. First, we had to turn and get up and go that side, and I used to get neck pain turning like that. Now we can swivel easily like this and we can see the board.

Kishore
Class 8, GHPS Kadappaswamy
When sir asks questions we can write it on this board and show it so he can see. At first, we didn't have this so not everyone got the chance to speak but now if we write it on this we can show sir our ideas.
​
Bhavani
Class 8, GHPS Kadappaswamy